The Hydrogen One Signals Major Changes at Red
---
Red Digital Cinema just announced the Hydrogen One: a $1,600 Holographic Android Phone. Come again?
Red Digital Cinema returned to form last week with their biggest bombshell in years: they are developing a "holographic" smartphone dubbed the Hydrogen ONE.
As in its halcyon days, the Reduser.net announcement featured stratospheric claims, a gorgeous 3D rendering, and plenty of room for speculation. Since the ensuing buzzstorm has been dominated by two camps—fanboys and skeptics—it seemed fitting for us to weigh in.
Both Pliny and Katie are well-acquainted with Red. Pliny was the co-owner of the very first shipping Red One cameras, while Katie was part of the team tasked with developing Red post production workflow with Ted Schilowitz and Peter Jackson. And we've both written about Red's identity as a "disruptive" player before (see here and here).
There's plenty to unpack here beyond "Red has a phone now" or "holograms are impossible."
1. This is a consumer play.
Pliny
Red makes professional camera gear. Moving into the consumer space will pose significant challenges: the erstwhile digital cinema upstart is over a decade old now, and it's an open question whether the culture that has matured in that time can pivot into the consumer market. Internal incentive structures, once solidified, are hard to re-orient.
That said, some of this is in Red's DNA already. The original Red One camera, while professional-grade, was deliberately marketed to downmarket semi-pros. This opens up a much larger addressable market. It also coalesced a rabid, aspirational fan base around the Red brand. While traditional camera makers clutched their pearls and continued to sell mainly to "enterprise"—i.e. to professional camera rental houses—Red learned to own the customer relationship like few hardware companies can. (Razer being one notable exception.)
Also worth noting: Red tried a consumer play once before. Their original announcement for the Red Scarlett camera touted "3k for 3k"—that is, a $3,000 camera shooting at 3k resolution. This "Soccer Mom Red" never materialized. But I'm glad to see them forging into the consumer space again.
Katie
This is their consumer camera. Consumers are now so used to using their smartphone cameras as primary cameras, that this form factor is expected. As The Verge pointed out, Red's patents include modules that take this product from tiny (removeable battery) to DSLR/lightweight professional, therefore covering all bases of camera beneath the expected "cinema camera" level, which they already have as a product. The most thorough examination of the planned phone itself can be found here.
Eventually, like all product life cycles, price will drop to match the intended mass market. Like many new offerings from companies like Apple (which Red appears to be trying to emulate), they'll initially rely on fanboys and the exclusivity factor; and by Gen 2 the product will have matured and the price point will drop significantly.
Pliny
I'm not sure I agree that the price can or will drop. But I'll get into that more in a moment.
2. This is a platform play.
Katie
Beyond just being a camera company, they're taking the lead from other forward-thinking enterprises, from Amazon to Facebook, and expanding laterally across the content market.
From the press release:
RED CHANNEL

One channel to find all 4-view holographic content. Create .h4v content and upload. Download or stream to view. Movies, documentary, games, shopping, and other apps all found with one click.
Pliny
A platform play is another significant departure from Red's current business model. The corporate culture and accompanying incentive structures for building hardware are drastically and perhaps irreconcilably different from those needed to build software and services.
That is why Apple can have all of the money in the world but still build services like iCloud or me.com that languish as distant also-rans.
But there are really two different announcements buried here: a content distribution portion for sharing video, VR, or holographic content; and what sounds like a Google Play competitor App Store. That's a lot to bite off. (But while they're at it, maybe Red should just buy Twitter or at least resurrect Vine.)
Katie
It feels half-baked, to me. Diversifying and moving into the content ecosystem is essential if you want to be a serious player these days. However, it's an enormous leap from hardware manufacturer to cross-platform media company, especially when the motivation is simply to either sandbox your IP, or, worse, prop it up. Lytro had to do this, when they launched their consumer camera. It never hit mainstream because it was too sandboxed.
Red seems to be wanting to be Apple, but wanting to emulate the company through shortcuts. Red's user-base, those loyal enough to commit to a new platform, isn't large enough. Apple's app store, and Google Play, are viable because they're accessible, and their brands each have user and development bases large enough to be mainstream. If (when) Apple and/or Google release this technology to the consumer market, their cross-platform content is sustainable. It takes a lot of development to build a content strategy that works, and we know what it takes based on previous successes and failures. Unless Red has a super-secret base on Mars full of creative talent, a commissioning budget, and are halfway through a 5-year plan that includes a lot of acquisition… good luck with that endeavor.
But seriously, good luck. I would love nothing more than to have a really strong catalogue of cross-platform media for holographic AR. We know Apple is building that catalogue already, Google has been building up their offerings and developing the tools and talent based on extrapolations of their VR/AR/MR hardware since Glass and Cardboard. Best-case? Red gets out of the sandbox and shares.
Pliny
Like Apple, Red's core business is hardware sales. It will be interesting to see whether Red approaches platforms as a revenue center, or as "content strategy"—something to make their hardware business stickier. Apple's App Store generated $8 billion in revenue in 2016, but that accounted for less than 4% of their total revenue that year.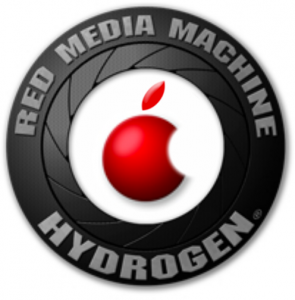 3. This is a new market category.
Katie
Red's technology is just a prototype, but their timing is what suggests something more significant. Why announce something so immature? Jose Antunes and Michael Cioni both suggest it's a strategy much like Panavision used with the DXL camera: get feedback to inform development, so that at release you have an irresistible product.
It also generates a lot of buzz, and Red has been slipping lately in popularity. Making a bombastic statement like this, guaranteed to have everyone talking, certainly gets marketing all excited.
If you look beyond the microcosm of the Red universe, you might see another reason. To announce something so immature means that significant competitors have a mature product, and are ready to announce. Apple and Google, generally, don't launch until the product is reasonably mature. We've seen many less-mainstream companies showing off various versions of so-called "holographic" technology.
So if Red want to position themselves in the same universe as the big kids at Apple and Google, they have to announce now or be seen as responsively behind the times.
Pliny
It's not exactly out of character for Red to make bombastic announcements with only a 3D render to show. So I don't think I see Red pre-empting competitors here. That's is an interesting bit of kremlinology, though.
Katie
As Michael Cioni went on to defend Red further, he noted that "Red's claims about the holographic screen are not any more outlandish as a 4K camera that shoots to CF cards for $17,500". The Red One was indeed like Hydrogen One, it was immature tech, and expensive. But it did go on to change the industry.
Pliny
Don't get me wrong: nobody ever got rich betting against Jim Jannard. A lot of those 3D renders later turned into physical objects that I held and used.
So I'll reserve my judgment on the display technology and talk about something else: this is a stab at a new market category. The Hydrogen One might not exactly be a "luxury" product in the sense of $50,000 Vertu handsets. But the irony of the iPhone is that it is both aspirational and ubiquitous. Call it Premium, Pro, or Luxury—a product like Hydrogen One would create a new category. That's why I'm not sure the price will or should eventually drop.
This is all very much in keeping with Red's DNA: recall that the Red One was also a category-defining product.
Also recall that the spirit of the Red One was to put as much technological power as possible in the hands of as many creatives as possible. Not credentialed greybeards and their indentured apprentices, but anyone. Jannard was famously impatient with the pace of development in the pro camera space.
Maybe he's grown impatient with the quality of his smartphone cameras too. That doesn't mean we should expect cinema quality from the Hydrogen One, but a "modular" approach could put all sorts of creative power in the hands of a large population.
Katie
Holographic display itself is yet to be defined, so anyone can dub their technology as such, and others can argue its validity. This patent from 2014 suggests the general direction from which Hydrogen One may have developed. What we do know is that AR with depth is a thing, and that it will be mainstream within a couple of years. Rumor has it that Google and Apple are quietly developing some serious AR and holographic tech for the mobile mass-market, and we have seen top-tier creative tech companies like Wingnut AR building content to support it.
The Hydrogen One isn't going to disrupt the smartphone industry. It's following the lead of other smartphone companies, but in reverse. While phones are becoming cameras, and diversifying across the media and communications landscape, we have a modular camera company becoming a phone company, similarly diversifying. It bodes well for the future, whatever that holds realistically.
---
Katie Hinsen is an award-winning finishing artist, founder of the Blue Collar Post Collective, and Head of Operations at Department of Post in Auckland, NZ. You can follow her on Twitter @katiehinsen. This article is cross-posted to her blog at katiehinsen.com
Hey, while you're here ...
We wanted you to know that The End Run is published by Endcrawl.com.
Endcrawl is that thing everybody uses to make their end credits. Productions like Moonlight, Hereditary, Tiger King, Hamilton—and 1,000s of others.
If you're a filmmaker with a funded project, you can request a demo project right here.
Next Post
Disruption
PSA: The $100,000 Tax Credit Typo
Red Digital Cinema just announced the Hydrogen One: a $1,600 Holographic Android...